Michael Laub / Remote Control Productions
Out Of Sorts (1999)
PHOTOGRAPHY / CREDITS / PRESS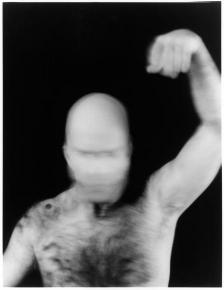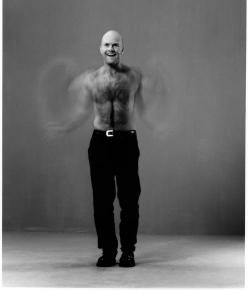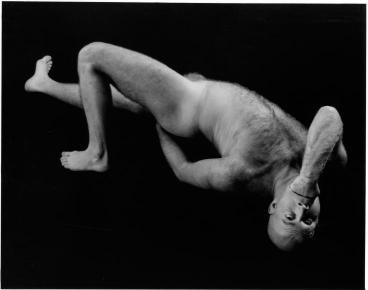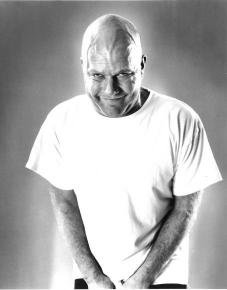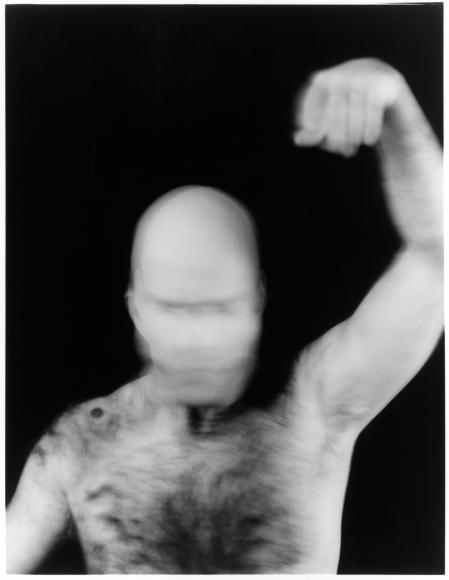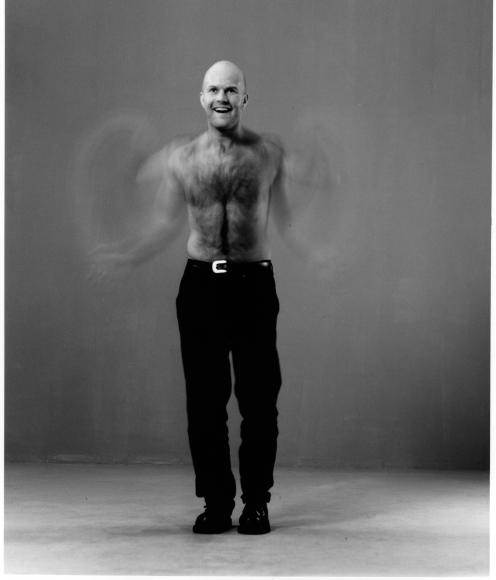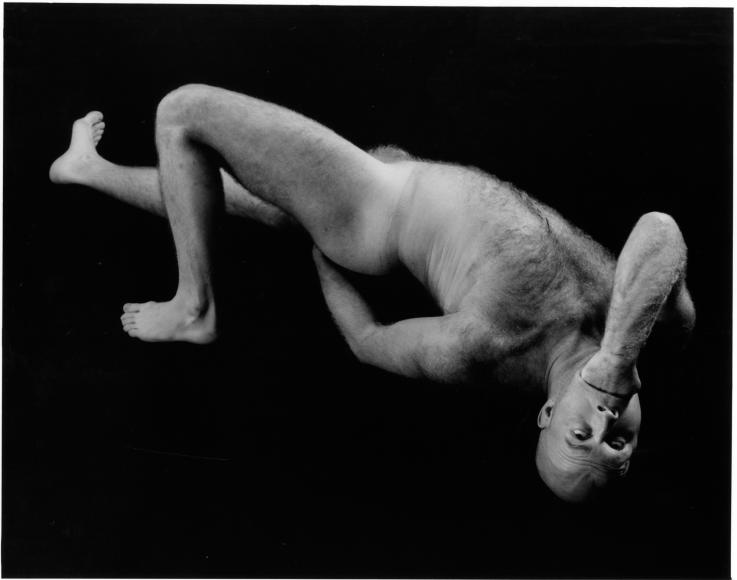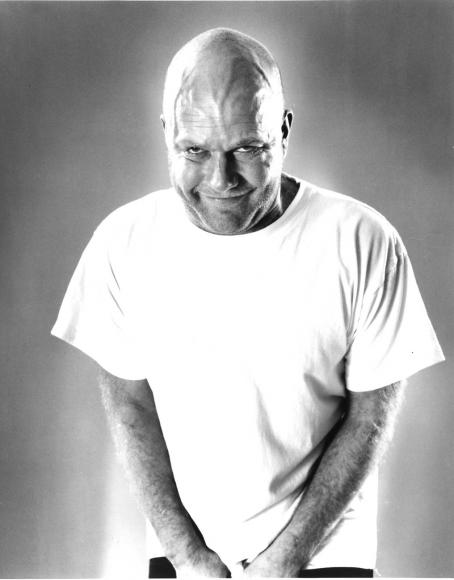 "My dad paid me to go to the Dead Sea to get better. It's full of people with genetic skin disorders, rheumatism, arthritis, lupus, asthma, that sort of thing. It's a weird place, after a few days you see a huge improvement in your condition. After 3-4 weeks you're completely clear. The trouble is there is nothing to do down there. It's a really boring place. Most people just come for the day. They arrive on the bus, get their picture taken floating in the Dead Sea, reading a newspaper, have a falafel then fuck off. But we've got to spend a whole month there and like I say there's nothing to do and it gets really boring. Every day we do the same thing. We all troop down to this big open air solaa... solarium, lie in the sun and literally burn the shit out. We're there all day chasing flies off us, covering ourselves in baby oil, turning over every 20 minutes and taking constant showers. But once the sun goes down there's nothing to do and it's the night times that are especially tedious. I mean you can try and string dinner out for as long as possible, but once that's over there really is nothing to do. There is never anything on TV. But there is this one disco and it's located in the basement of one of the hotels and it also doubles up as a bomb shelter. It's supposedly the lowest place on earth. There's this plaque on the wall stating that it's something like 415 meters below sea level. Anyway, it's a total meat market. See, most people have arrived there looking and feeling really sick and starved of intimate contact but after 10 days or so they're suddenly an option, op...tion again. Coupled with the fact there's loads of bromide in the air, everyone gets really horny and that disco's a total market. Last year I fucked this Dutch sex therapist with psoriasis. I remember she used to call me 'Dicky Dick'. This German girl with vitiligo and this gorgeous Russian chick who'd been in a car crash. And the year before that I was with this woman who had neurodermatitis, the worst of all the skin conditions."
CREDITS
Directed by Michael Laub and Dean Proctor
Lighting Gérard Maraite
Soloist Richard Crane
Music Jack Sheppard

Produced by Michael Laub
Co-produced by Grand Theatre (Groningen) and [NES]producties (Amsterdam)
PRESS
Gerald Siegmund, Home&Away festival programme, Hanover, September 1999
Richard Crane is spectator, actor, and role, all in one. 'I am just trying to get this bit of skin off', as he asserts at the beginning of his solo performance. The attempt to scrape off a new bit of skin in every scene, to skin himself and lay bare nerves, body and soul, can be regarded as a metaphor for the compositional process of the piece. (...) Making his personal debilities his theme, Crane allows his private experiences to flow into his work as little, fragmented stories that are presented as cinematic clips. They are made public in the in-between realm of the stage. But at the same time, it becomes hard to judge where the truth ends and the lies begin. True and false melt
into a genuine fiction, like the dance steps that Crane, with the ponderous movements of a kick-boxer, demonstrates in slow motion right at the beginning. They're taken from the video game 'Streetfighter Two', and therefore copied; though he demonstrates them, they're not his own. Again and again his naked, hairy body – one fist in his mouth, the other on his backside – quotes body images that resemble the deformed shapes in the paintings of Lucian Freud and Francis Bacon. Out of Sorts removes the even surfaces of the self-like layers of skin and bares the theatricality of the self, which thus becomes broken and again reflected in the theatrical context.

Helmut Ploebst, Frankfurter Rundschau, 02.08.1999
In the somewhat irritating solo Out of Sorts the (...) actor confronts his audience with his psychosomatically inflicted skin disease, which has covered his arms and hands with red flecks and blotches. Anger, alcohol, stress and an excessive lifestyle have upset his skin. A thoroughly rude personality, he spits out his nasty stories onto the stage, allows music to blare from his ghetto blaster, dances and does aerobics, stops, starts, and stops again, and assumes poses that bring to mind associations with Francis Bacon and Lucian Freud.
The autobiographical Out of Sorts was created under the direction of Michael Laub and designer Dean Proctor. An actor extends himself, despite his disfiguring disease, fleeing not backwards but forwards, turning himself inside out – with success. Out of Sorts proves to be brutal in many sequences but is also a very fine, well-constructed text/movement solo, unsentimental, never for a single second appealing to our pity.

Kristina Tieke, Der Tagesspiegel, 30.09.1999
Richard Crane's solo performance Out of Sorts literally goes under the skin. The London-based actor, who suffers from extreme psoriasis, recounts his ordeal by means of fragmentary scenes, video inserts and intensive physical poses. This autobiographical material, adapted for the stage by Crane in collaboration with Michael Laub and Dean Proctor, was among the festival highlights. (...)

Burkhard Wetekam, Hannoversche Allgemeine Zeitung, 27.09.1999
The theatre of roles and characters is dead, the new magic word is authenticity: a premise from which a performing artist can turn even a conspicuous skin condition into a marketing factor. Richard Crane tells viewers how his illness came about, about his experiences in clinics, about the reactions of women. In both word and deed he bares his soul (and red-flecked body) of the very last covering, then lies down on the cold flagstones. Crane rouses in the audience a reaction alternating between revulsion and compassion. Drastic word-pictures remain in the mind as well as, remarkably, a silent respect.
Ralph Hammerthaler, Süddeutsche Zeitung, 30.09.1999
The audience sees (...) Londoner Richard Crane celebrating, his skin blotched with red patches, a forcefully private, yet classical, body performance.

TM, tijdschrift over theater, muziek en dans, January 2000
The purposeful and virtuoso Out of Sorts works with many-sided displacements. The real Crane presents his condition on stage and at the same time avoids speaking about the suffering in every possible way. The virtual Crane allows himself an emotional outburst and – good actor that he is also makes it a performance. The exposure that cloaks, the medium that reveals. The artwork thus gains meaning without becoming melancholy, and is theatrical without pathos. Crane is not the victim, but always the actor. Out of Sorts raises many questions: what is beautiful and what is ugly? Where does the private end and the personal begin? All daring borderlines territories – not to shock or to evoke sympathy but just for a moment to cast doubt upon obvious similarities.

Gerald Siegmund, Frankfurter Allgemeine Zeitung, 17.02.2000
In Crane's solo, the disintegrating condition of his skin becomes an image of a self that is losing it's boundaries and fragmenting into a multitude of voices, masks and identities. Crane is a powerful and audacious performer who understands how to captivate his audience effortlessly. The whole is pieced together in hard, cinematic edits, in the best Michael Laub manner. Directed by Laub and Dean Proctor, the piece also plays with the mechanisms and acting methods of the theatre, which are running on empty.

Dirk Fuhrig, Frankfurter Rundschau,18.02.2000
But what makes Out of Sorts, which was put on in Künstlerhaus Mousonturm, so startling is not the fact that Richard Crane lays bare himself and his skin disease. Surprising is the direct, emphatic manner that initially recalls 'concerned theatre' that clamours for compassion. Especially since the music Crane moves to, as it pours from a monstrous ghetto blaster in the form of a tree trunk, consists of the wonderful disco rhythms of the 1970s and early '80s, a period in which slogan-like gestures of commiseration were still socially acceptable and not yet subject to the restraining, and stringent, influence of irony.
Instead, however, directors Dean Proctor and Michael imposed a strict choreography over the viewers' confrontation with the imperfect body covered with the stigmata of incurable disease. The exactness of the form, the brief dance sequences, the movements frequently frozen in a pose to become a static image – all this constrains the performance in a corset-like frame designed to prevent the outbreak of lamentation . Crane waves his arms about as if they were wild snakes, shoves his fist deep into his mouth, lies down on the floor and stretches out his naked limbs – somebody like Francis Bacon, whom Crane explicitly names as inspiration, would take pleasure in these tableaux of the tortured body that, in the final part of the barely 1-hour-long performance, are replaced by the coolly distancing TV screen.