Michael Laub / Remote Control Productions
Pressure (1987)

PHOTOGRAPHY / CREDITS / PRESS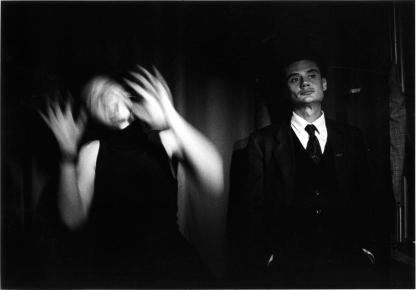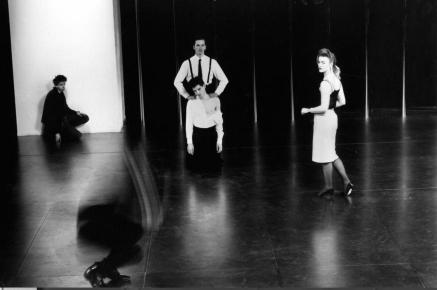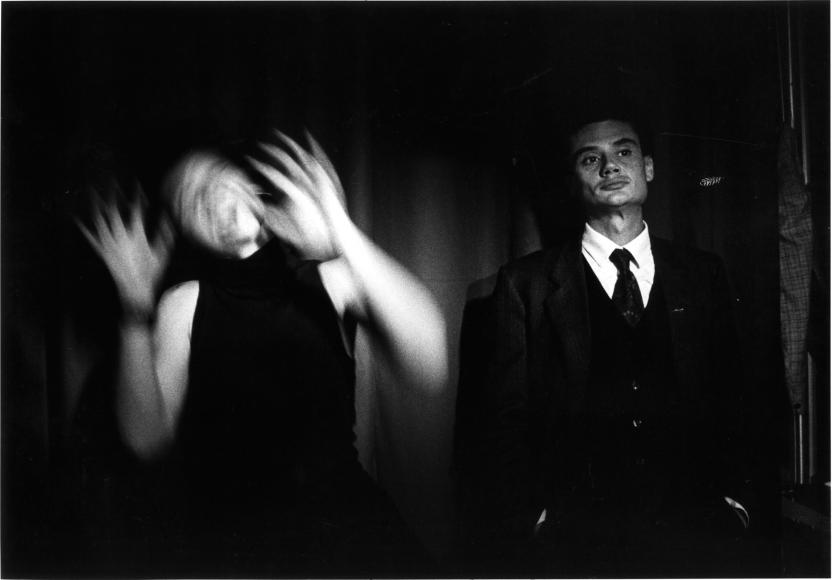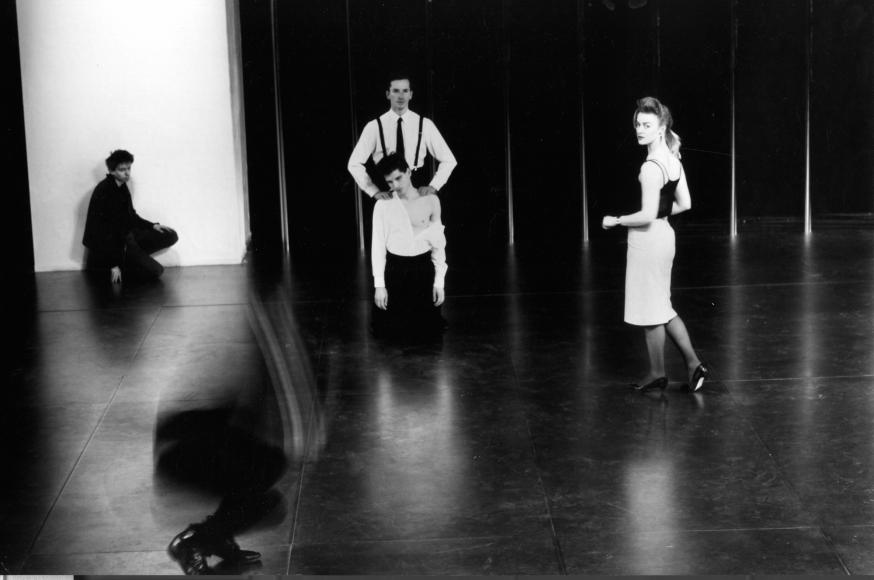 "They're not making enough money. He's eating tranquillizers and doesn't want to talk to the police and all these lawyers.
She says she doesn't have anything to wear; she's tired of just posing; she wanted to do character acting."
CREDITS

Directed by Michael Laub
Performers Christina Behret, Pontus Djanaieff, Daniel Halfen, Martha Hedin, Jarmo Huusko, Mister Mondo, Martha Oldenburg, Urban Reese, Saija Tarnanen-Toth, Lars Toth, Gun Öhman
Music Reese, Selinger, Van den Bergh
Sound Per Sandström
Lighting Anders Österberg
Scenography Michael Laub
Technical assistant Henry Andersson
Assistant director Sari Stavropoulos
Production assistant Isak
Production consultant Anette Gullberg

Produced by Kulturhuset (Stockholm)


*linie*
PRESS

Calle Pauli, Dagens Nyheter, 24.03.1987
(...) In the middle of this terrible reality, 'pressure' makes itself shown – and makes itself part of it – there is a relieving easiness. The compulsion of repeating is also one of the farce's foundation – stone, just like unsuccessful meetings between people. The farce's difficult art demands exactness, precision and an unerring feeling for rhythm, and those qualities the artists in Remote Control Productions do master.

'Cult', Third Swedish Radio Channel
Provocative, nonchalant, powerful with an enormous explosive force.


Nordic Art Review, Stockholm, 2/87
Michael Laub's studies in intuitive sociology are carried out according to strict instructions to the participating actors; the result may make them appear both unconsciously sympathetic and tragically limited by their own unrealized potential.
Some years ago, he presented the simple video performance Snapping: in front of a static camera various people were asked to demonstrate how to snap the fingers. The result was an astonishingly sharp odyssey through the realms of self-approach, convulsions, indulgences, and self-righteousness. The pedagogic zeal shown by repetition of this simple gesture left the viewer convinced that people can communicate, that deep down we wish each other well.
Now, when Pressure is shown, we are more likely to leave with a heavy heart – the performance begins in black and gradually gets darker.
This time Michael Laub has chosen to let 11 more or less developed personalities behave like the clichés they fear they are. We are presented with a selection of the most common personal prototypes of the 1980s, and presumably of other decades. We see the old lady, the emptiness of the self-abusive secretary, the inept visit of the homosexual boyfriend, and the advocate of listless apathy – a quiet, black-clad person incapable of answering when spoken to. On meeting another of these empty personalities, the tired one answers honestly – 'I'm funny, you know!'– but the encounter is as cold as the last accidental meeting at a party due to end. A meeting between sensualism and cold fear makes this performance frightening, not only because it shows sad moments from modern life – the alienation and fear it brings to light seem so universal that they cannot be avoided.